The
Public Relations

Blog
Even extraordinary PR can't save a poorly produced product
Vince McMahon and Duncan "Dick" Ebersol, two respected heavyweights in the promotion and media worlds, set out to change the course of history when they launched the XFL. What they didn't know at the onset is that if your product isn't as good as your publicity, you will not succeed.
Read More
Topics: PR case studies, public relations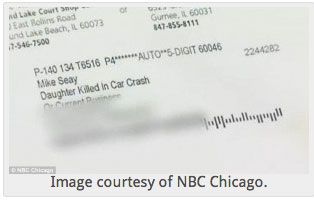 They know who we are. They know what we like. They know what we watch, and where we shop. (The companies we buy from, that is). That data in and of itself is be very useful for both companies and consumers. However, OfficeMax's recent PR blunder demonstrates important lessons in the challenge of maintaining quality control with data, and shows how not to deal with a PR crisis in your organization concerning data.
In light of recent data problems from major companies, let's get down to the heart of the matter from the angle of PR and responsibility.
Read More
Topics: mobile PR, digital PR, media relations, PR case studies, public relations, SEO, FAQ, PR tips, crisis communications